LaFlore® Live Probiotic Skincare Selected in Product Pairing for Accredited Skin Microbiome Course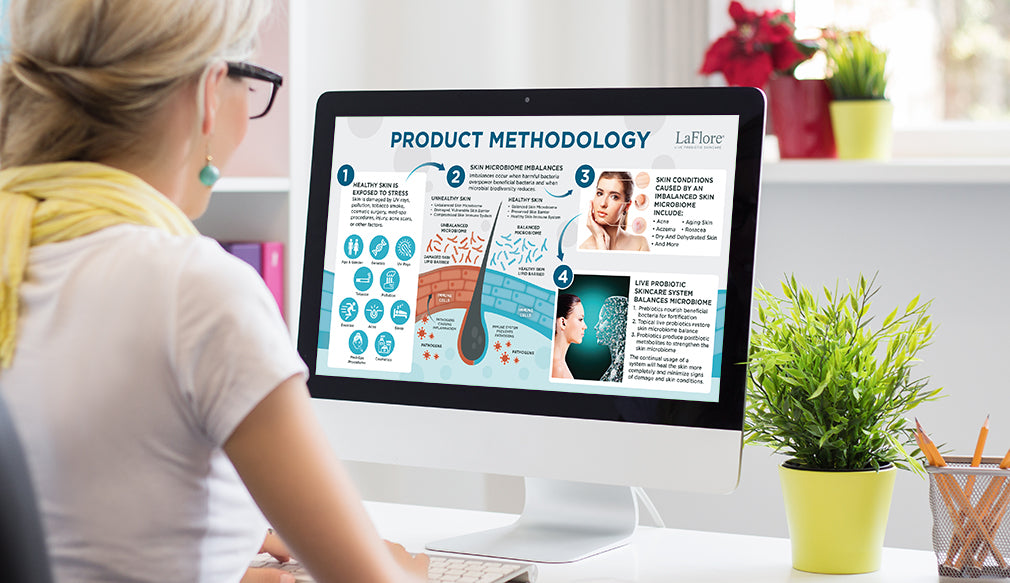 LaFlore® Live Probiotic Skincare Selected in Product Pairing for Accredited Skin Microbiome Course
As an education-first brand, LaFlore® Live Probiotic Skincare is pleased to announce their products have been chosen as the product pairing for the "Skin Microbiome Balancing with Probiotics" training and certificate offered by Universal Companies' Learning Network.  
"We are extremely pleased and encouraged by this pairing and the timing of this course," shared Lori Vargas of 360 Wellness Education and Universal Companies' Learning Network, "Due to the rising public interest in probiotic skincare and the mixed marketing messages, it is extremely important for estheticians to learn how creating balanced skin microbiomes is a foundation for overall health and a thriving esthetic practice."
Through this training, estheticians will earn 2 CEUs as they take a deeper look into their skin condition treatment methods. They will learn how a combination of LIVE probiotics, prebiotics, and probiotic extracts helps nourish, replenish, and balance the skin's microbiome. Once completed estheticians will also have a strong understanding of the human microbiome and the connection between the gut, skin, and brain, as well as how to integrate probiotics with protocols for facial treatment and hand and foot rituals. 
To learn more about the "Skin Microbiome Balancing with Probiotics" training and certificate