Top 10 Therapeutic Uses for Longevity Oil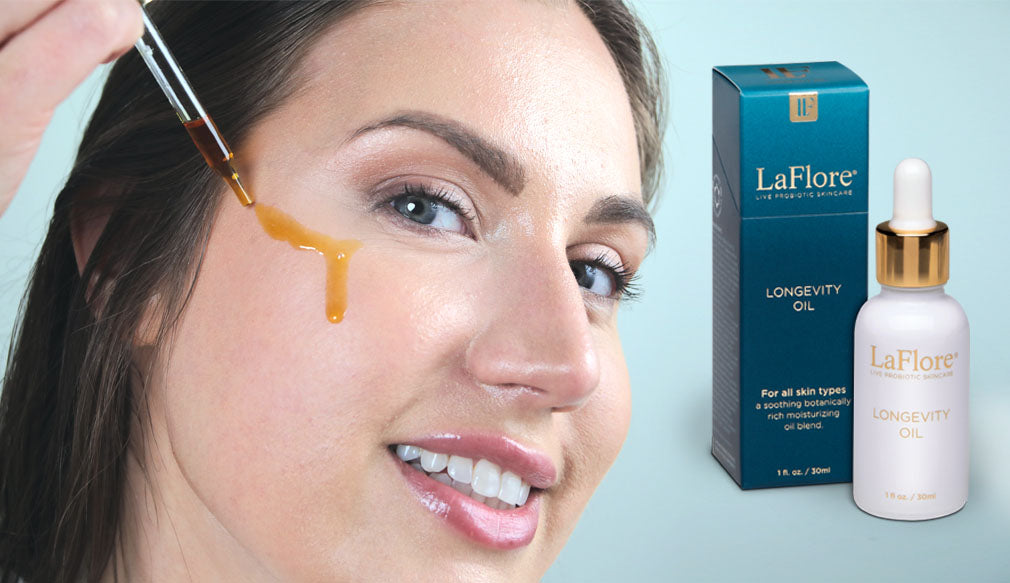 Top 10 Therapeutic Uses for Longevity Oil
LaFlore's Longevity Oil is one of the most beloved products by our customers. Its list of health and beauty benefits includes: 
Supporting skin elasticity and hydration

 

Helping to clear acne-prone areas and reduce dark spots

 

Brightening and illuminating while calming inflammation and irritation 

 
It's also packed full of botanicals like: 
Turmeric 
Contains antioxidants known to soothe and brighten the skin. Because of its astringent properties, the oil helps to tighten and tone, promote elasticity, and clear acne-prone areas such as face, neck and back. Turmeric oil has also been known to help mend skin and even out areas with damage caused by overexposure to sunlight. 
 Arnica 
Can help calm inflammation and irritation. 
Hibiscus 
Helps tighten, reduce dark spots, even skin tone and fights free radicals. 
This dermatologist tested and approved bottle of goodness is not only dynamic in its ingredients it's also multipurpose. Here are our top 10 therapeutic uses for Longevity Oil.   
After dry brushing

 

As an oil cleanser

 

Perform a scalp massage

 

Hydrate dry cuticles 

 

Soothe cracked heels and hands

 

Super hydration while you sleep

 

Perform a facial massage

 

Speed up burn recovery

 

Add to the bath for overall hydration

 

As a body oil 

 
Ready to get a bottle of your own?