How to Support Menopausal Skin Naturally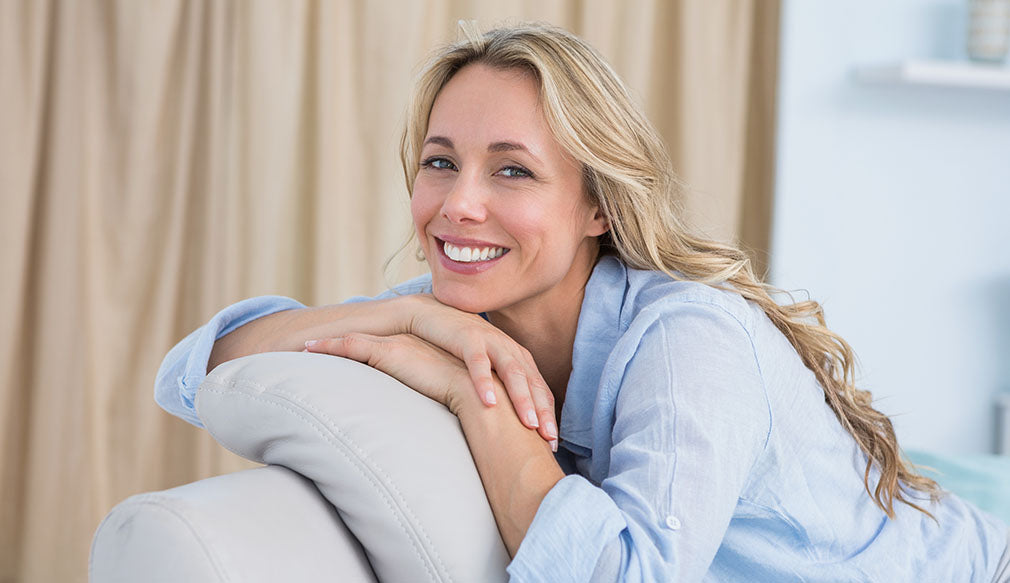 How to Support Menopausal Skin Naturally
It is no secret that hormonal fluctuations can wreak havoc on the skin. A wonderful phenomenon most women generally encounter between the ages of 45 and 55 is menopause. Along with changes in the body, the skin comes against quite a challenge when going through menopause. One of the major changes during this cycle is the dramatic drop in estrogen levels. Estrogen is incredibly vital in the production of collagen which is a protein that is responsible for the skin's elasticity. These changes can cause the skin to become dry, dull, and less plump and in some cases, can cause acne breakouts and inflammation. Lower estrogen levels can also cause redness in the skin due to hot flashes and accentuate signs of aging.
When these shifts in the physical aspect occur, most women will seek skincare advice, and most of the time, the advice that is received is the use of active acids such as salicylic, glycolic, and retinol. Although these ingredients have a vital role in skincare, jumping to these ingredients can further aggravate the changes that are already occurring. Many do not realize that there is another way that is kinder to the skin barrier during menopause such as topical LIVE probiotics and other plant-based ingredients.
LIVE Probiotics - These are the powerhouses of all ingredients! Many already take them orally to support their gut microbiome but do not realize that they can also help the skin when applied topically. Not only do LIVE probiotics help neutralize harmful bacteria, but they also fight off free radical damage, maintaining the skin's pH levels, thus boosting collagen and elastin. They also help the skin microbiome by producing AHA, BHA, and PHA to help with cellular turnover. LIVE probiotics can be found in LaFlore's LIVE Probiotic Booster and Live Probiotic Concentrated Serum.
Vitamin C - Not only is Vitamin C important for brightening, it also helps fight against UV damage as well as boosts collagen levels which are directly affected while going through menopause. Vitamin C can be found in LaFlore's Daily Defense Moisturizer. 
Hibiscus - Hibiscus is wonderful in hydrating dry, dull skin. When the skin is hydrated, it is balanced, therefore the signs of aging are muted. Not only does hibiscus protect the skin by locking in moisture, it is also a prebiotic that helps support and nurture the LIVE probiotics on the skin. This powerful ingredient can be found in the Longevity Oil.
Turmeric - Not only is Turmeric another powerful prebiotic, it is wonderful for calming the skin during menopausal hot flashes and brightening the skin when excess pigment is seen on the surface. Turmeric is also known to soothe acneic breakouts and balance oil production. Turmeric can be found in LaFlore's Longevity Oil.
Menopause is a big life change for many women but the use of good quality skincare with potent ingredients, such as LaFlore, will help your client's skin look and feel great throughout the process as well as afterward.
Support your menopausal skin with LIVE probiotics.