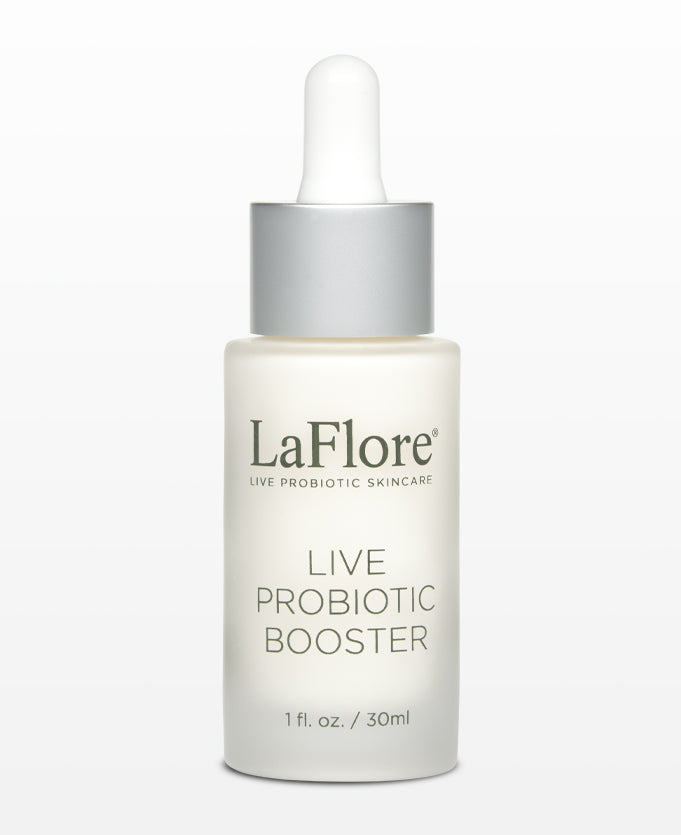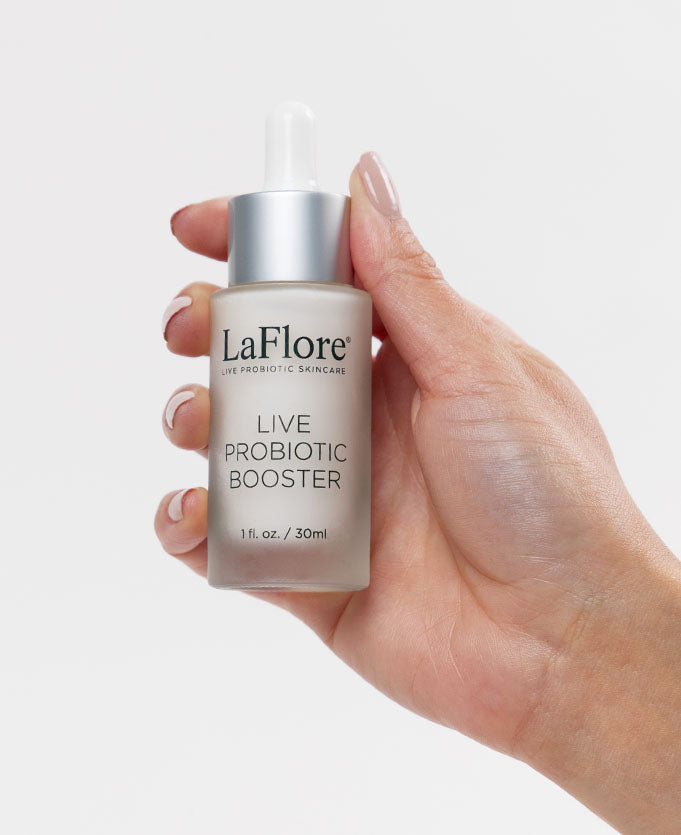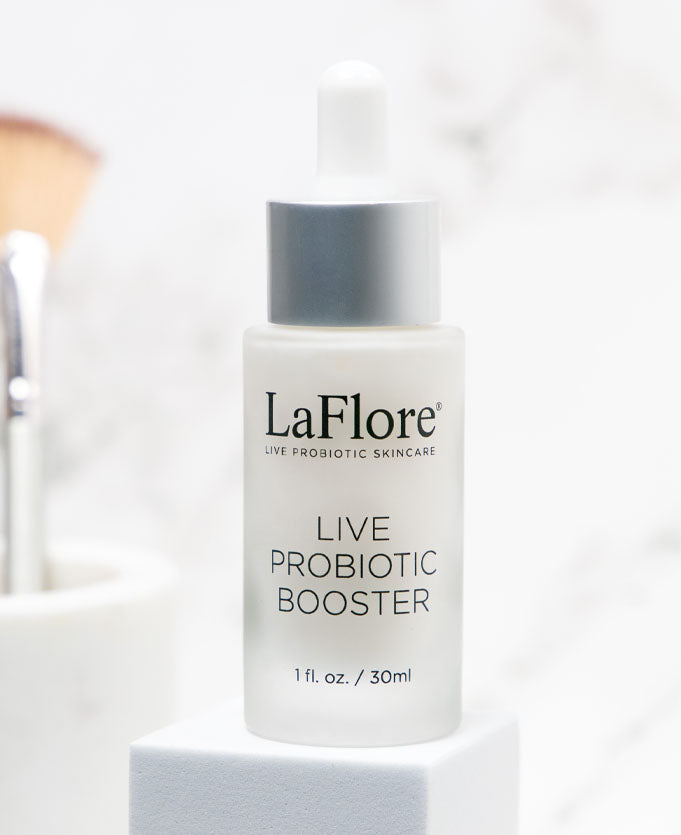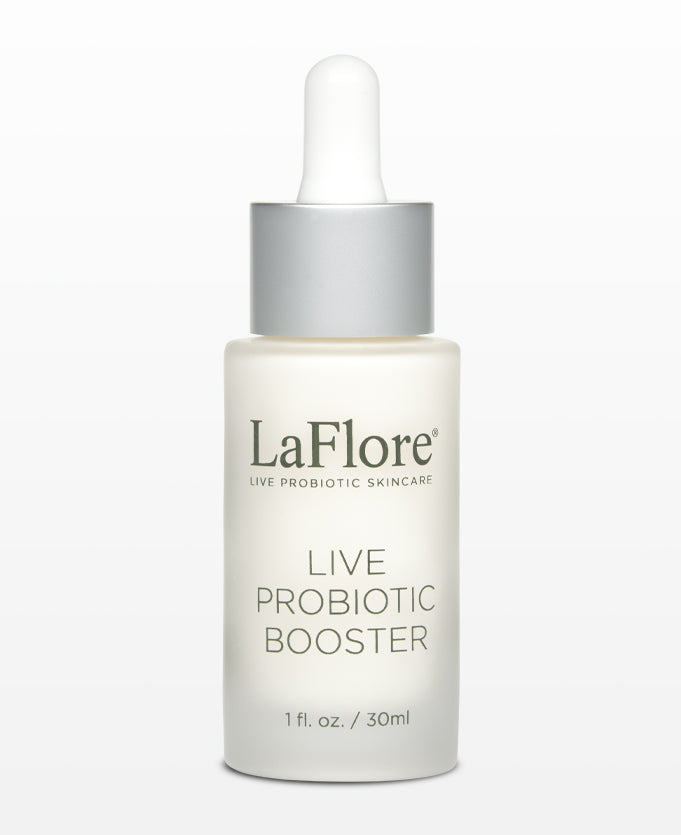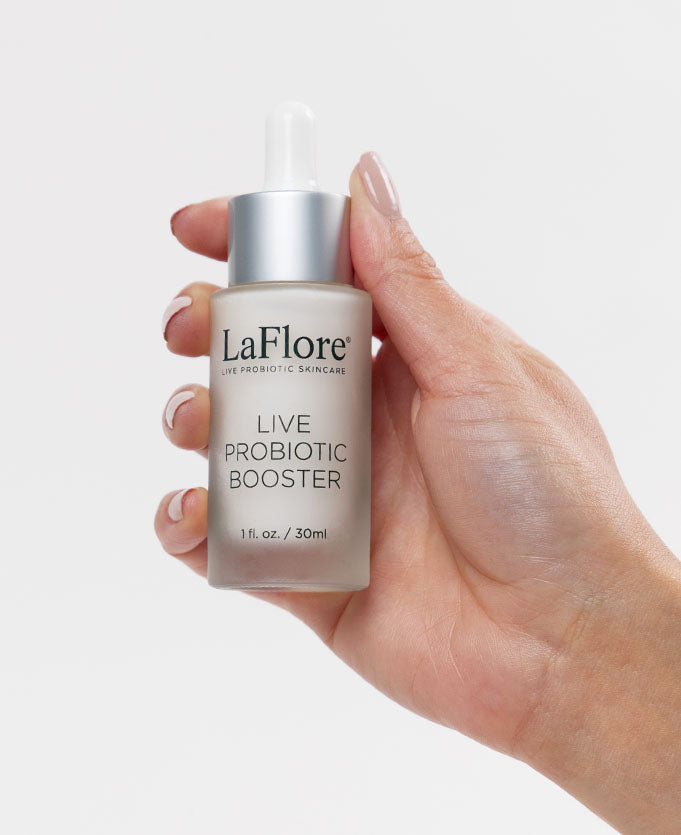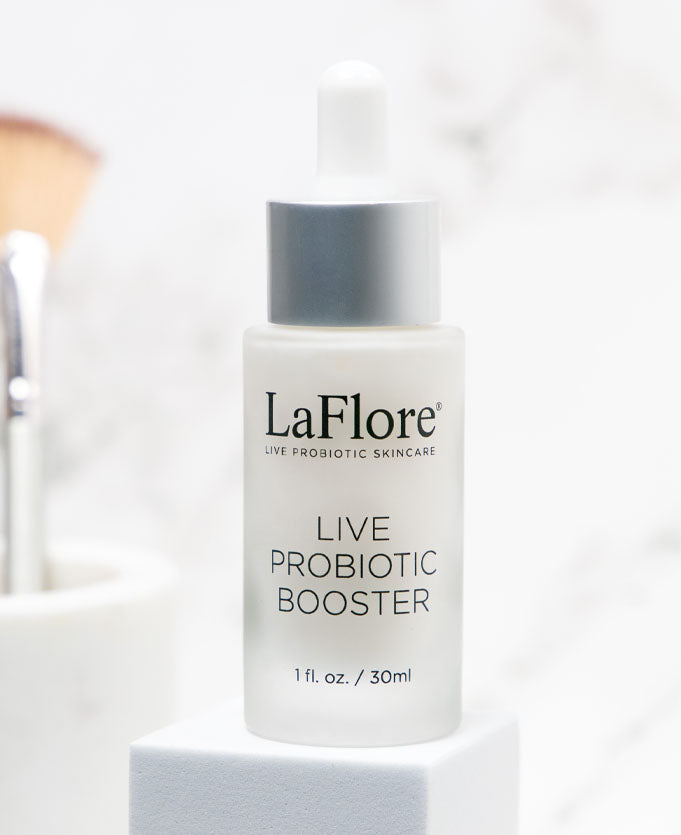 Live Probiotic Booster - Professional
For all skin types - delivers a boost of LIVE probiotics.
Formulated with numerous strains of beneficial bacteria to help balance and support the skin microbiome. Produces postbiotic metabolites that protect skin from viruses, pathogens, and harmful bacteria.
Use with LaFlore® Hydrating Masque or LaFlore® Enzymatic Cleanser.
Size: 1 fl. oz. / 30ml