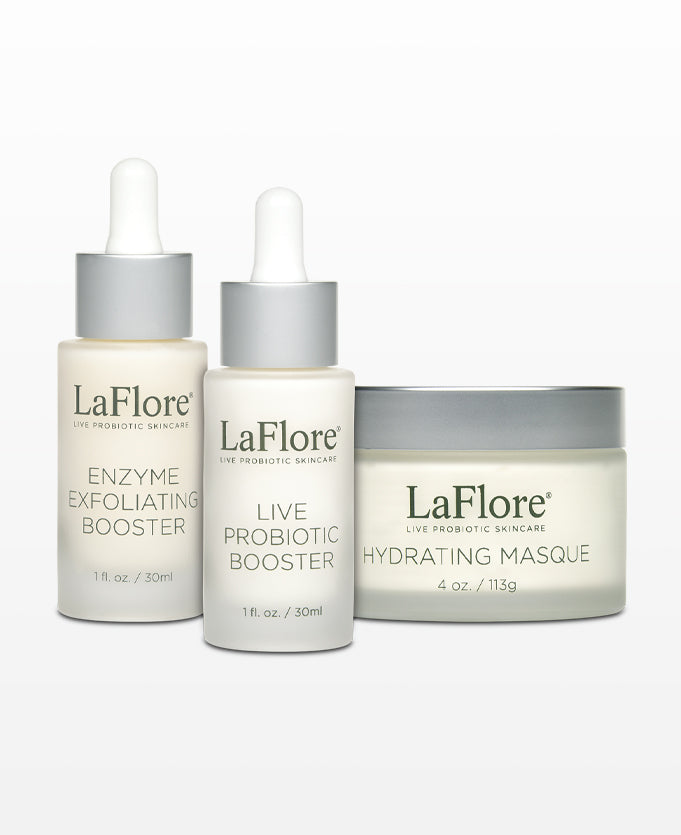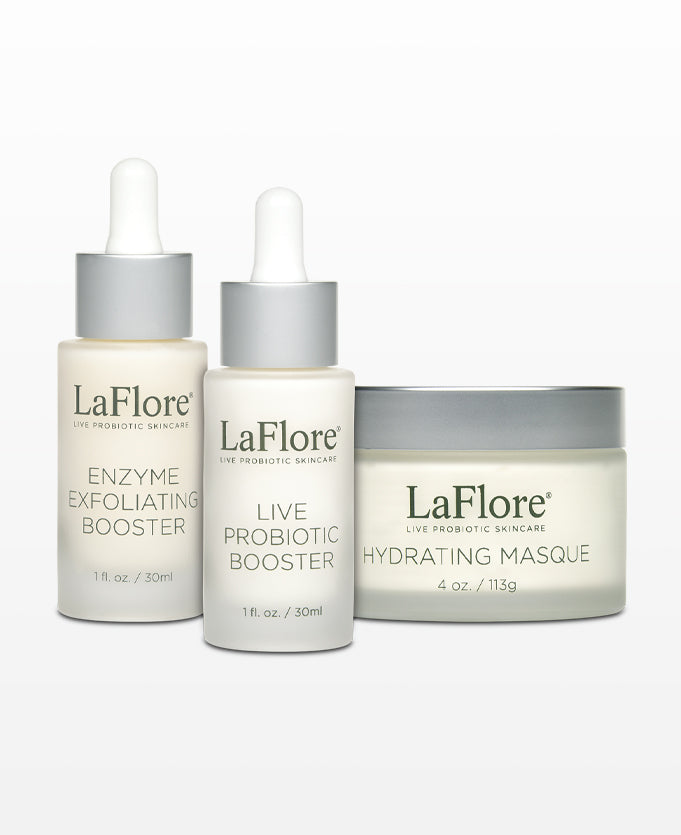 Biome Boost Bundle - Professional
For all skin types - an ultra-hydrating aloe-based masque.
A rich anti-inflammatory masque that restores critical moisture levels and soothes stressed and dehydrated skin. Formulated with potent botanical antioxidants, B vitamins, and minerals to help skin instantly become supple. Leaves skin invigorated with the signature LaFlore® glow. 
Size: 4 oz. / 113g
For all skin types - bio-active fruit enzymes for gentle exfoliation.
Gently exfoliates and sloughs off dead skin cells using bio-active fruit enzymes to speed skin proliferation and cellular renewal, while increasing collagen and elastin production. Use with LaFlore®
Hydrating Masque or Enzymatic Cleanser.
Size: 1 fl. oz. / 30ml
For all skin types - delivers LIVE probiotics.
Formulated with numerous strains of beneficial bacteria to help balance and support the skin microbiome. Produces postbiotic metabolites that protect skin from viruses, pathogens, and harmful bacteria.
Use with LaFlore® Hydrating Masque or LaFlore® Enzymatic Cleanser.
Size: 1 fl. oz. / 30ml